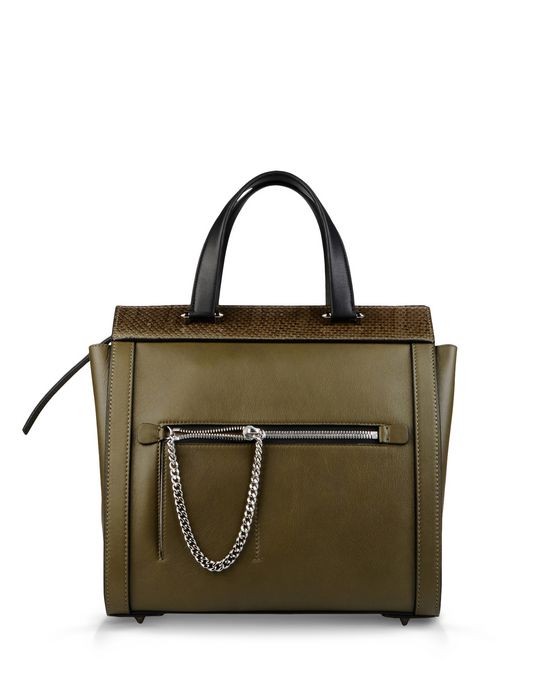 Leather "Let It B" bag
Shopping bag

AUTUMN/WINTER 2014
EUR
1.260,00
-50%
EUR
630,00
Descrizione

Dettagli

Spedizione e Resi
"Let It Be" bag, North-South hand-held shopper in multicoloured leather with elaphe detail. Leather and alcantara lining. Zip fastening. Asymmetrical zipped exterior pocket for mobile phone. Zipped pocket and Mini iPad pocket on the inside. Ref. H6613PROH

Pelle martellata, Zip, Tasca esterna, Tasche interne, Logo

Composizione:  Vitello, Rettile


Profondità: 17,0 cm

Altezza: 30,0 cm

Lunghezza del manico: 37,0 cm

Larghezza: 32,0 cm

Hai a disposizione due metodi di spedizione: Standard o Express, a seconda delle tue necessità. Forniamo inoltre un servizio gratuito di ritiro del reso: puoi richiederlo entro 14 giorni lavorativi dalla consegna. La rispedizione è facile e veloce grazie all'etichetta di reso prepagata inclusa nel pacco. Trovi maggiori informazioni nella sezione Resi e Rimborsi.
Stai visualizzando il prodotto nel colore: Verde militare
La taglia visualizzata per questo prodotto corrisponde a quella riportata sull'etichetta.