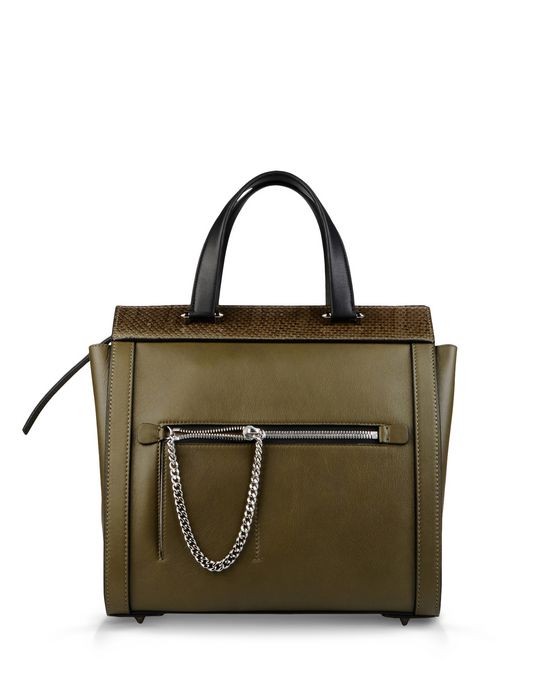 Leather "Let It B" bag
Shopping bag

AUTUMN/WINTER 2014
EUR
1.260,00
-50%
EUR
630,00
Descripción

Detalles

Envíos y devolución
"Let It Be" bag, North-South hand-held shopper in multicoloured leather with elaphe detail. Leather and alcantara lining. Zip fastening. Asymmetrical zipped exterior pocket for mobile phone. Zipped pocket and Mini iPad pocket on the inside. Ref. H6613PROH

Cuero martillado, Cierre de cremallera, Bolsillo externo , Bolsillos internos, Logotipo

Composición:  Piel de ternera, Piel de reptil


Profundidad: 17,0 cm

Altura: 30,0 cm

Largo del asa: 37,0 cm

Anchura: 32,0 cm

Es posible elegir entre el Envío Standard y el Envío Express: selecciona el servicio que mejor se adapte a tus necesidades durante tus compras. También recogemos tus devoluciones de manera gratuita: dispones de 14 días a partir de la fecha de entrega del pedido para llevar a cabo nuestro rápido y sencillo proceso de devolución. Encontrarás más información en la sección Devoluciones y Reembolsos.
Estás visualizando el artículo en color: Verde militar
La talla de este artículo corresponde a la indicada en la etiqueta.